18 March 2019 ...Ray and Chris from the Newstead Volunteer Fire Brigade presented a CFA Fire Safe Kids program at Newstead Primary School .It kept the prep/1 class active with some fun learning.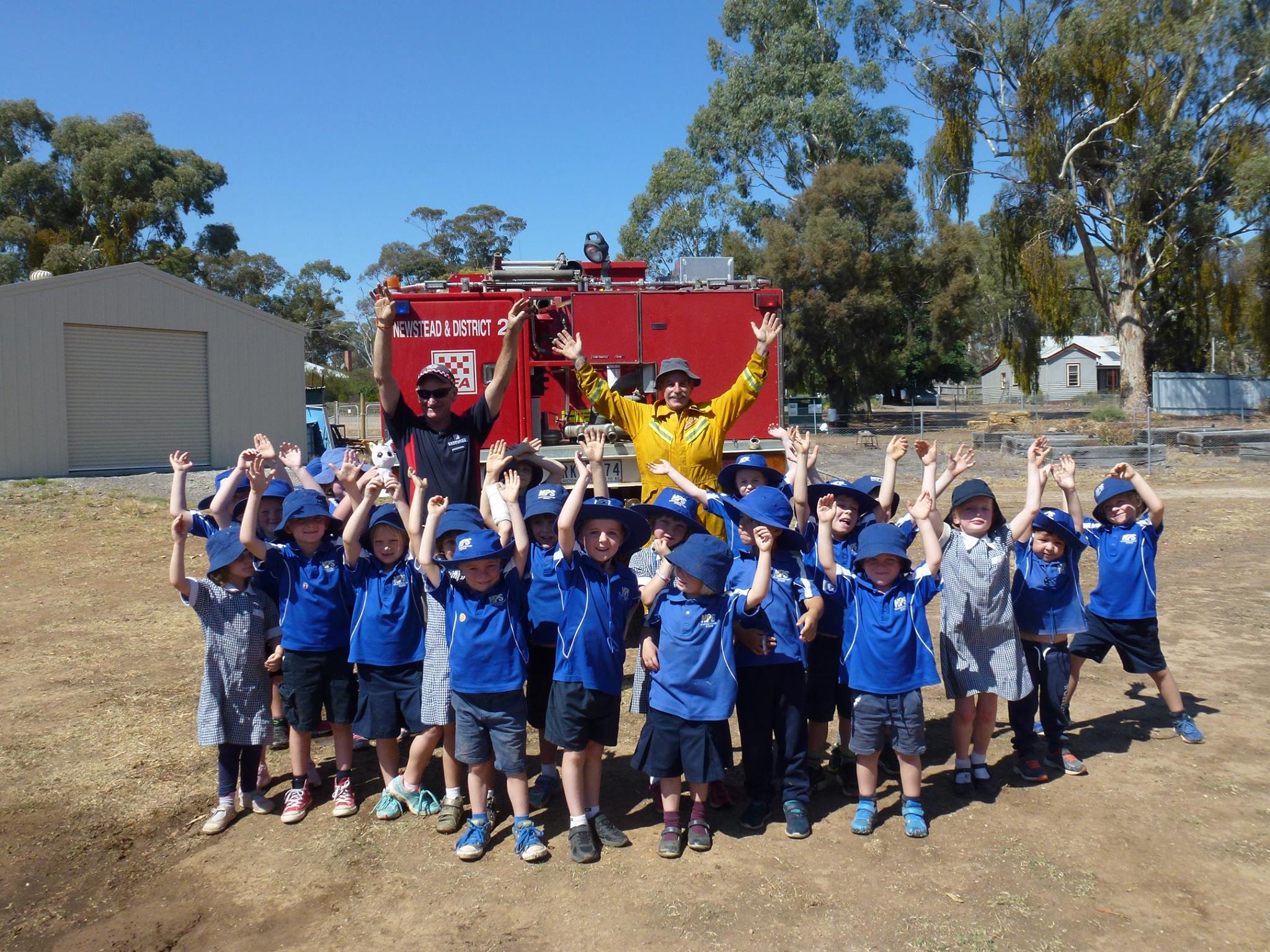 Visit to Newstead Primary School
The CFAs Mobile Education Unit visited the primary school on 2ndMay. The unit consists of a semi-trailer with a purpose built classroom inside. Education officer Alan Gale, who is also captain of the Dunolly Brigade, gave a superb presentation about fire safety. The classroom includes a model kitchen, helping Alan to explain that kitchens are one of the most common sites for house fires to start. Alans talk was followed by a presentation from Newstead Brigade members, Ray Stevenson and Chris Simmins. Ray and Chris are both Fire Safe Kids presenters. They told the kids about what to do in the event of an emergency at school, and showed them some of the equipment on Tanker 2 and the Newstead Support Car. The kids showed lots of interest, asking questions about equipment and CFA procedures. Community education is one of CFAs key functions, and its great that we have members like Ray and Chris who were willing to make time for the school visit. Ray followed up by giving a similar presentation at Maldon primary school.