06/10/2013 Static water supply Training.
                                                                                                                                                  20/11/2012: Pre Summer Training
01/07/2012:11 Members Attended B.A Training at the station to maintain our skills in the use of Breathing Apparatus.Members were put through a small exercise incorporating our new portable radios as well.
04/03/2012: 10 members Attended training in the use of our new Portek pistol grip nozzle
24/01/2012: 9 members attended a training session on the new crew protection system on Newstead Tankers 1 & 2 with each member operating the intercom system and activation of sprinkler system.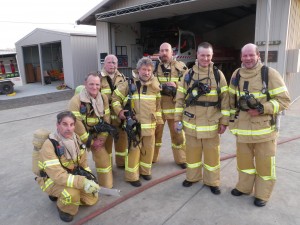 4,146 total views, 3 views today